Home
Illoura Child Care & Education Centre
Illoura Child Care & Education Centre
Communities at Work's Illoura Child Care and Education Centre is set within the community of Erindale. The name Illoura means 'calm meeting place'. The outdoor area is a natural engaging learning environment promoting exploration, wonder and intrigue.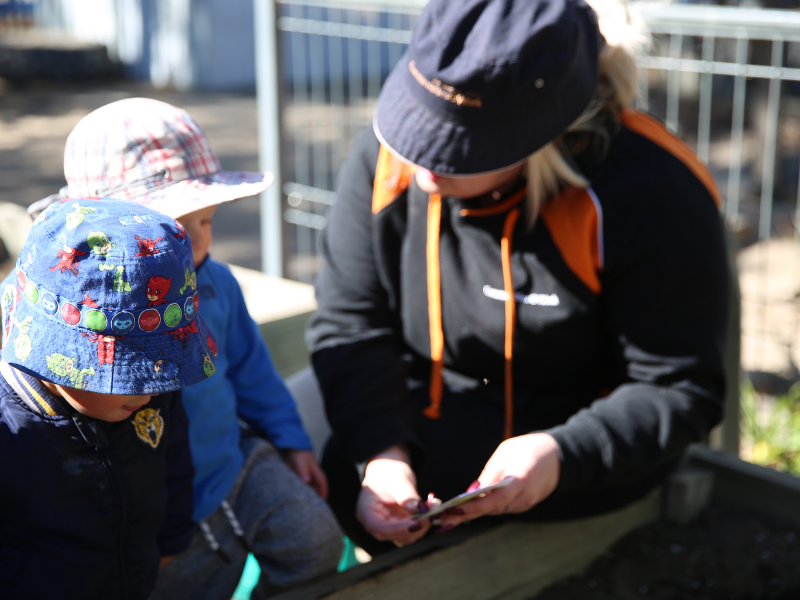 About the Centre
Illoura Child Care and Education Centre is a small early education and care service housing three rooms – the infants' room, toddler room, and preschool room. Our smaller group settings enable our educators to develop long-lasting and strong relationships with the children and families.
Our team understand that nature plays an important role in the learning and development of children, and inspiring their curiosity. The large yard at the child care centre provides a perfect opportunity for children to engage with and explore the natural environment.
Operational Information
We offer regular bookings for our long day care services at the Communities at Work Illoura Child Care and Education Centre.
Our opening hours are 7:30 am to 6 pm, Monday to Friday. We accept children from birth to preschool age.
The children at our centre are provided with meals: nutritionally balanced morning tea and afternoon tea. We cater for individual dietary requirements and specific needs.
The fee for our Illoura Child Care and Education Centre (daily rate) is $144. Effective from 14th August 2023.
Please note the fee is before the Child Care Subsidy (CCS) is applied, if eligible.
Why Choose Us
Illoura Child Care and Education Centre not only values high-quality early education and care, but also enables children to enjoy natural learning environments, provides them access to and engagement with the community, and embeds in them the essence of collaboration and reconciliation.
The proximity of Illoura Child Care and Education Centre with our Appletree Child Care and Education Centre enables both services to mingle with each other, giving children the opportunity to develop social connectedness skills and significant friendships.
The joint acknowledgement of country at 10 AM every day for both centres allows children to reflect on reconciliation, form bonds with each other, and express gratitude for the world they live in. The natural spaces of the centre support children in developing their ability to assess risks and challenges, while teaching them safety and sustainability.
Our educators at Illoura instil a sense of community in the children through a range of activities. For instance, the centre has developed an intergenerational program with the seniors that attend the Communities at Work Holder Program.
The children travel to the seniors' meetup with the educators, and engage in games, story time, art and craft activities, and music and dance with the seniors. The program runs once a month, helping children develop a strong sense of confidence as they interact with the seniors.
They're also able to build trustworthy bonds with seniors, so much so that when the program was suspended during COVID-19, the children wrote letters to seniors and stayed connected through a pen pals' program.
Contact Information
Book a tour at Illoura Child Care and Education Centre, located in Wanniassa ACT, today by contacting the centre via phone on (02) 6293 6350
You can also email iecc@commsatwork.org
Alternatively, you can contact the main switch of Communities at Work on admin@commsatwork.org and 02 6293 6500
Location
Illoura Child Care & Education Centre
Cremean Close (Off Sternberg), WANNIASSA ACT, 2903
Illoura Child Care & Education Centre
Cremean Close (Off Sternberg), WANNIASSA ACT, 2903