Family Day Care
Communities at Work's Family Day Care is an award-winning service that provides high-quality early education and care in an educator's own home. It is a nurturing, natural and flexible learning environment, offering many benefits.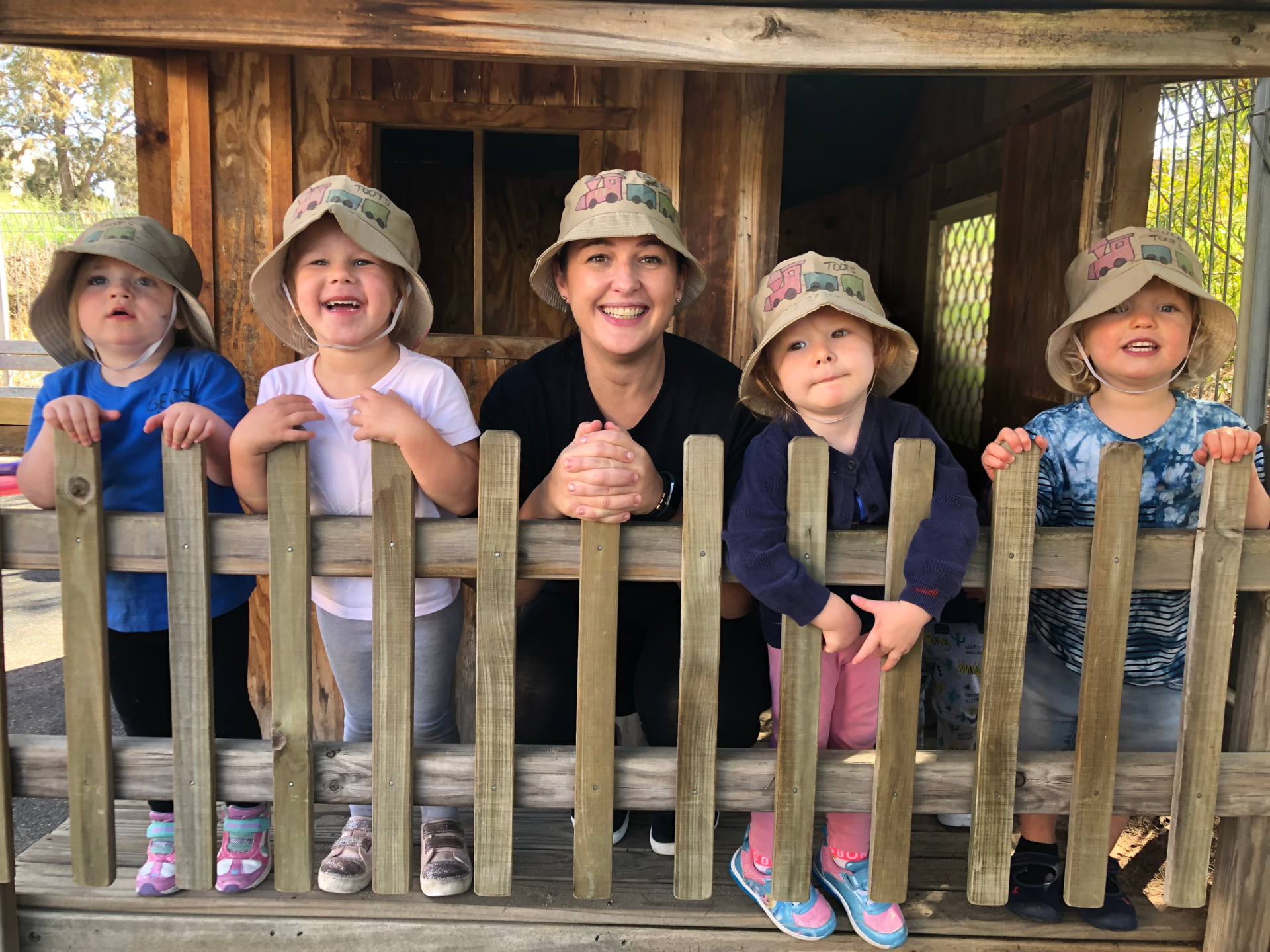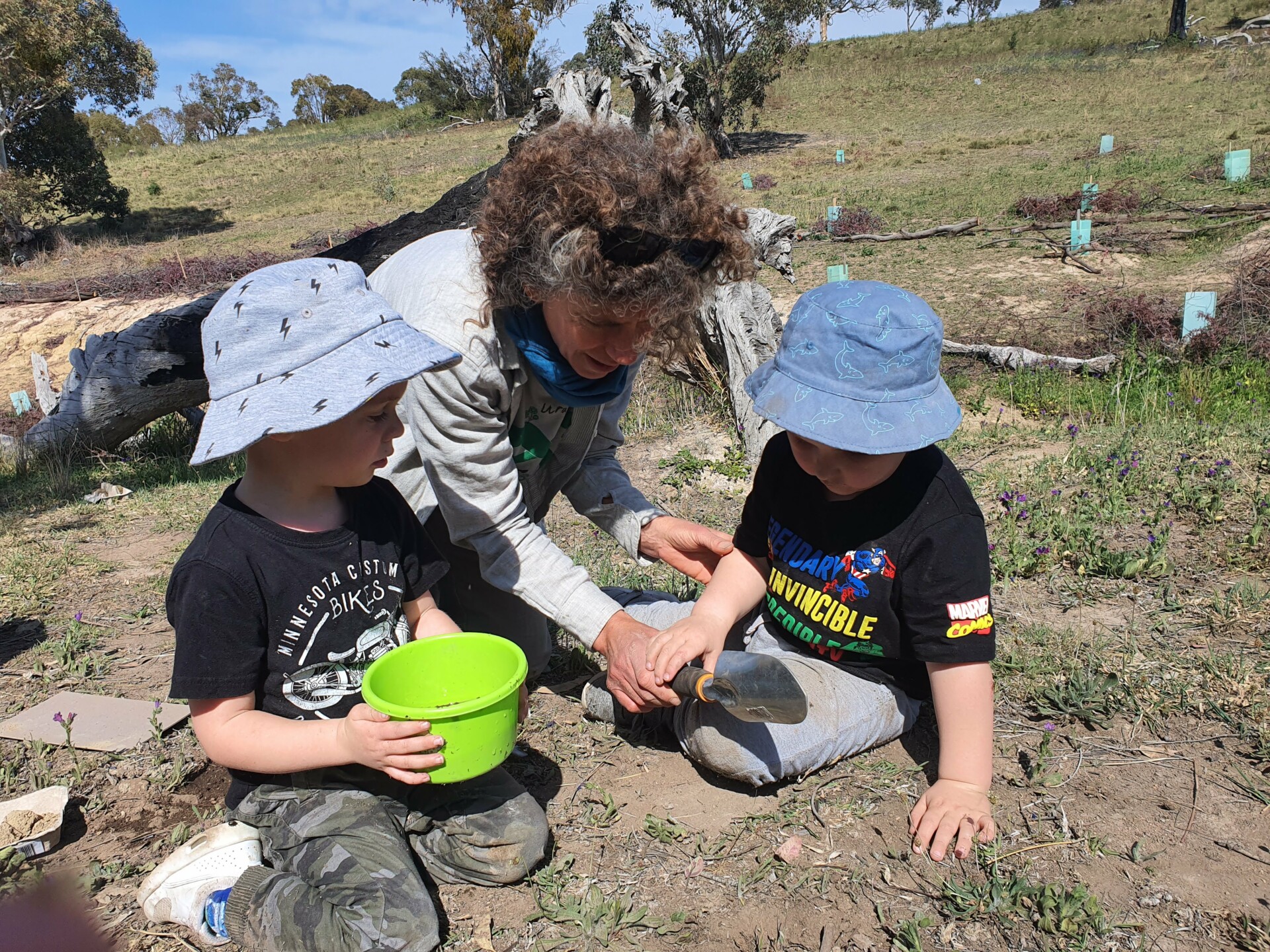 About Our Family Day Care
Communities at Work's Family Day Coordination Unit team supports almost 100 educators in the operations of their Family Day Care business, in line with the National Quality Framework, across Canberra and the surrounding NSW region.
Communities at Work's Family Day Care and In-Home Care has achieved an overall rating of Exceeding NQS. In fact, we are the only Family Day Care service in Canberra that has an 'exceeding' average across the National Quality Framework.
The unique small group setting of family day care allows our approved educators to provide a play-based learning program that's tailored to each individual child's development needs and interests.
Many of our family day educators have flexible hours and can offer care at times to suit the family's working hours, whether those are standard hours, evenings, before and after school care, during school holidays and sometimes even overnight and on weekends.
Family day Care can also be an affordable childcare option because families are charged an hourly rate rather than a daily rate.
READ: The benefits of Family Day Care by Communities at Work
Our Family Day Care Playgroups
Our Family Day Care (FDC) playgroups are designed only for Communities at Work's FDC  educators to attend. The playgroups create opportunities for educators to come together and network while engaging children in more educational experiences and social gatherings within the playgroup setting.
Communitiesat Work offers a family day care playgroup on multiple days of the week with a different educational focus, such as the kitchen garden playgroup, STEM playgroup, and outdoor playgroup, in different locations across Canberra and the surrounding NSW region.
You can also download our Family Day Care Handbook for more information (click here)!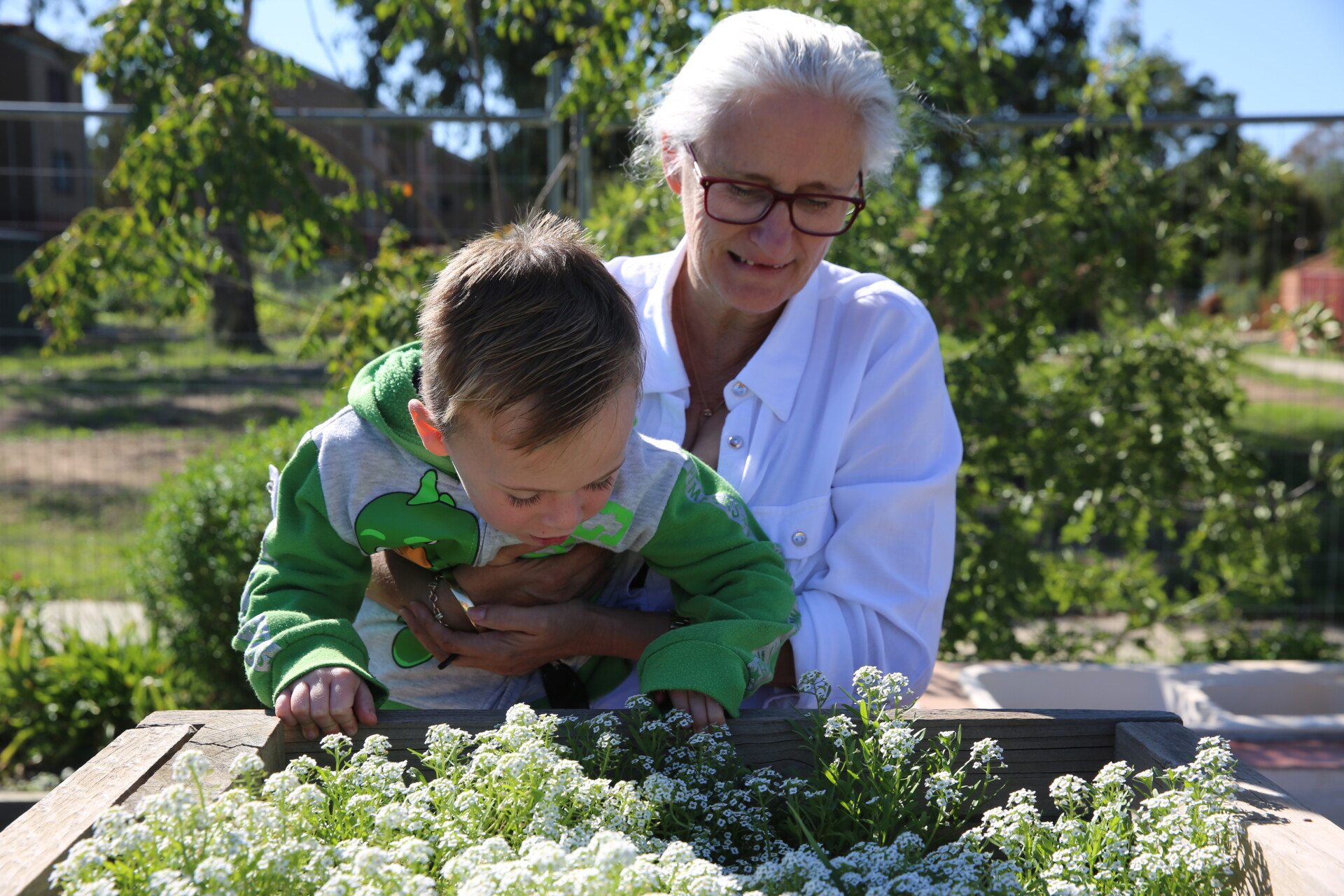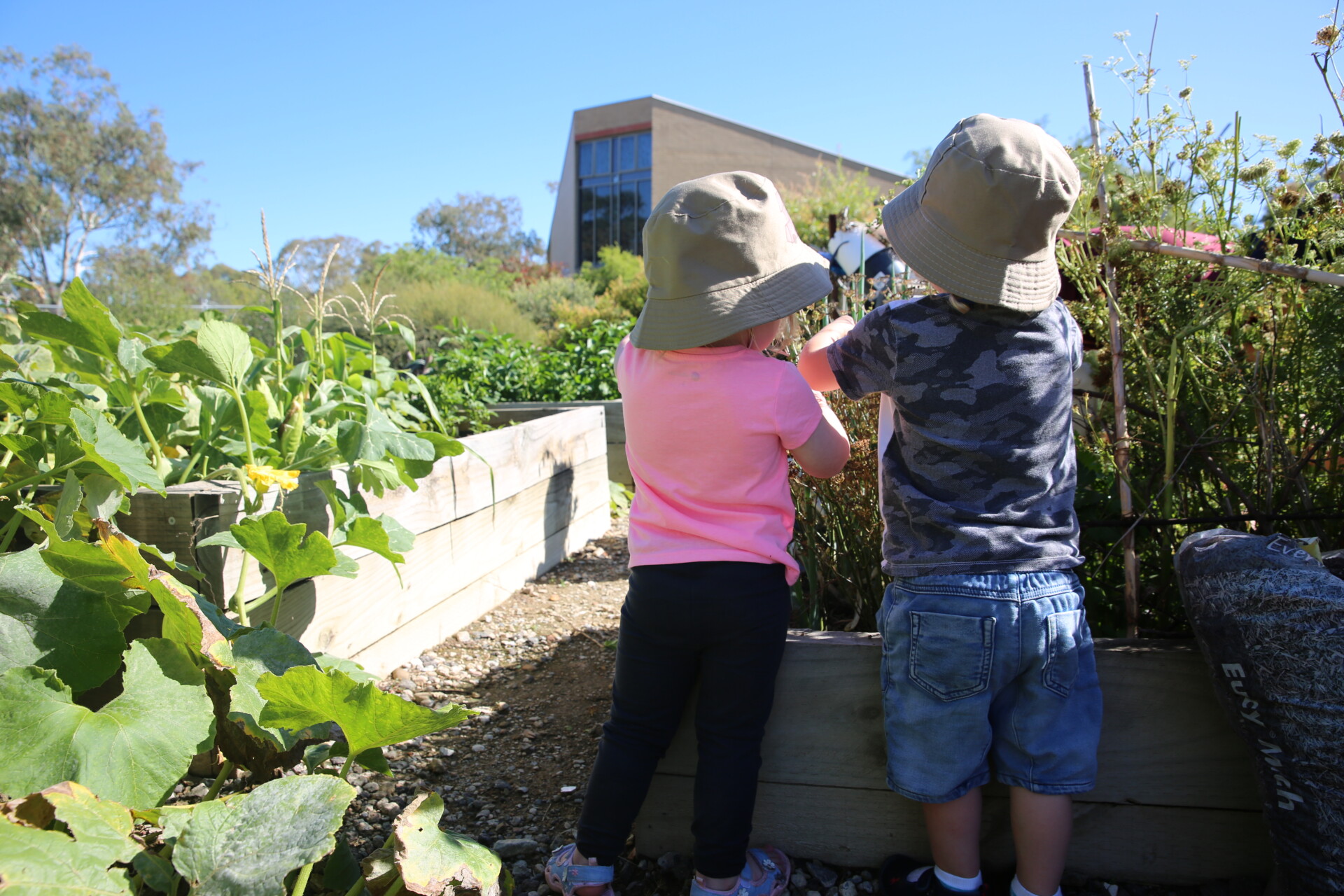 Award-Winning Family Day Care
Communities at Work Family Day Care and In-Home Care has been recognised as the National Family Day Care service of the year in both 2015 and 2016.  The award recognises services who are innovative in their service delivery, support of educators, education of children and connections to the local community.
In addition to this, each year the service has over 40 educators nominated and service support staff, demonstrating our commitment to providing high-quality outcomes for children.
Watch: Two of our educators Ayesha Durrani (for North Canberra) and Deborah Blomeley (for South Canberra), won the 2020 Excellence in Family Day Care Awards, and our educator Skye Cabrera was named as a finalist in the Local Business Awards. 
If you're a family looking for an educator for your child…
Our Family Day Care (FDC) service may just be the right fit for you if you are looking for a safe, welcoming, affordable, and socially and educationally stimulating child care environment for your child, while also being adaptable to your work routine.
Our families love that our FDC educators are highly active in the community. They take children to nursing homes, community gardens, shops, libraries, local parks, and to our playgroups. These outings allow children to learn from everyday life activities and experiences and become familiar with the local community.
Our Coordination Unit also supports our educators comprehensively to maximise the benefits of education and care in a home environment for children, where each child's individual needs and interests are supported.
Mentoring and supporting educators to deliver this service underpins the philosophy of Communities at Work's FDC service and creates a strong working partnership for all, ensuring high-quality education and care for all children.
Request for Communities at Work's Family Day Care service here.
Suburbs of care provided for Family Day Care across Canberra and surrounding NSW region are as follows:
Casey
Bonner
Bruce
Bonython
Rivett
Kambah
Duffy
Isabella Plains
Theodore
Calwell
Monash
Jacka
Richardson
Queanbyean
Girlang
Harrison
Amaroo
Oxley
Ngunnawal
Conder
Dunlop
Griffith
Holt
Coombs
Weston
Torrens
Googong
Jerrabomberra
If you're an educator looking for support from a Family Day Care Service…
Our FDC Coordination Unit team can support you in your operations. Our team is made of:
Support coordinators who assist with day to day running of Family Day Care
Educational leaders who mentor and guide educators in the pedagogy and practice of education of children
Family Placements Officer who supports families to find an educator that meets their personal needs and family values
Enrolment team that supports educators and families with Child Care Subsidy (CCS), if applicable
Leadership team that supports all aspects of the Family Day Care service operations
Professional Development and Training
Becoming a member of the Communities at Work Family Day Care network means getting access to a range of support. Our team tailors the support that we give our educators to each educator's individual values and beliefs, and our support team's beliefs and values.
We also provide a professional development calendar each year to our educators, with plenty of opportunities for educators to upskill and ensure high-quality education and care to children. These are a mix of online and classroom training, professional networking dinners, and networking forums.
Our team is available on call, via email, or can even pay a visit to the home if required, to support the educator, the children and families. With our FDC service, our family day care educators may operate as individuals, but they will always be a part of a support network.
Work With Us
If you are interested in becoming a Family Day Care educator with our service, and you're located in Canberra or the surrounding NSW region, we would love to hear from you.  Our recruitment officer will work with you on your journey to becoming an educator.  This will involve:
Phone or email conversation about what is Family Day Care
A visit to the home to discuss how it would work within your home and the requirements of becoming an educator
Interview and referee process
Safety check of the home
Throughout the process, we will work with you to assist you to successfully set up your family day care business and understand the National Quality Framework.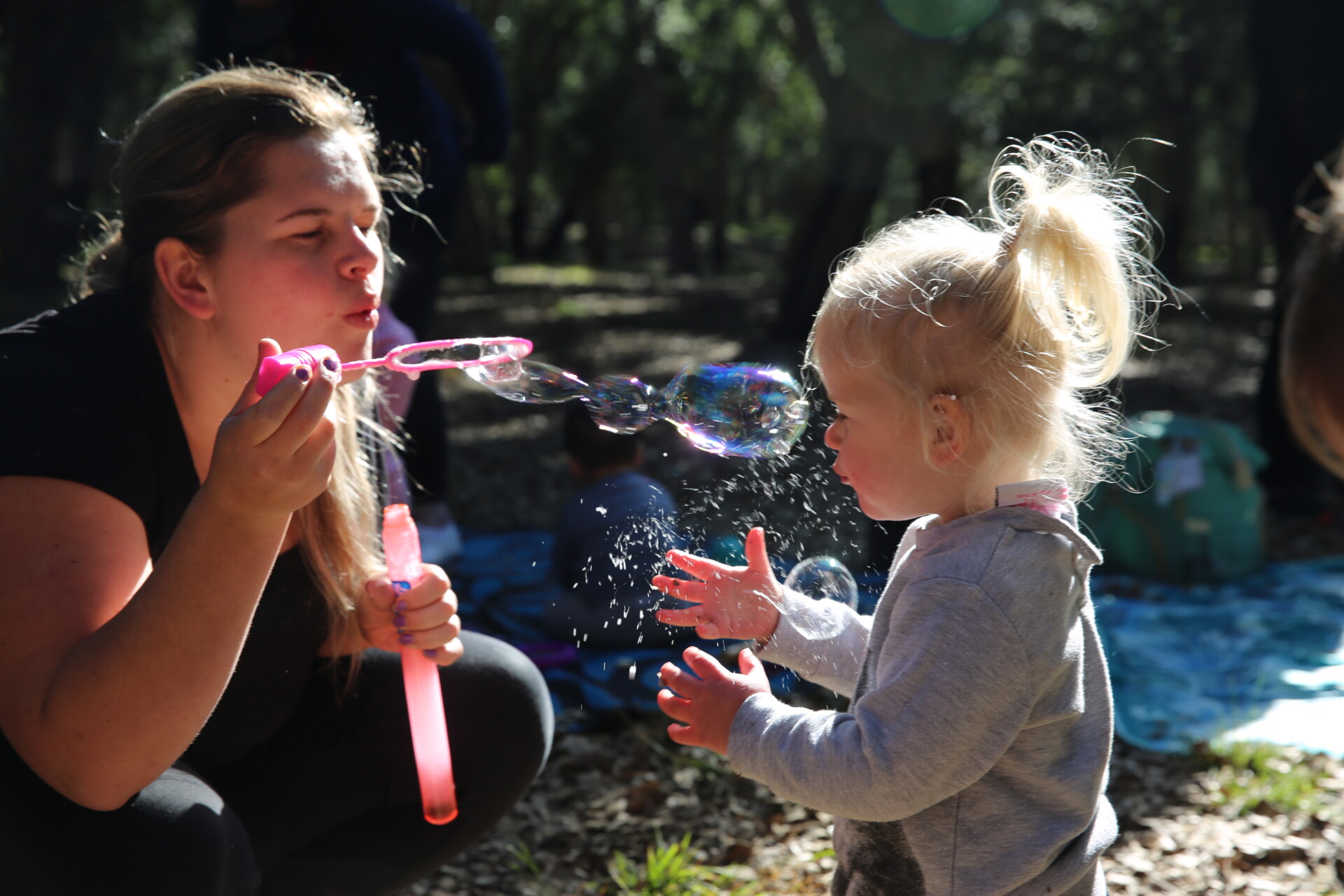 Advocacy
Our service strongly believes in the benefits of family day care both for children, families and a business opportunity for those wanting to operate an education and care service from their own home. Advocating on both a local and national front for Family Day Care and In-Home Care is something we do proudly.
Over the recent years, the service has worked with state and federal government on the implementation of the new child care subsidy package, supporting vulnerable families, National Quality Framework feedback and changes to government legislation that affect each sector.
The service actively engages with their peak bodies Family Day Care Australia and Australian Home Childcare, and our Assistance Director of Children's Services sits on the board of directors of Family Day Care Australia.