Home
Galilee School – Communities at Work
Galilee School – Communities at Work
Communities at Work's Galilee School seeks to inspire young people to realise their full potential by developing and utilising their unique talents and capabilities; by aiding students to find a sense of purpose and value in themselves as productive and worthwhile members of our community.
About Communities at Work Galilee School
Galilee School is a registered, independent secondary school, designed specifically for disengaged and vulnerable young people in Years 7-12 in the ACT and the surrounding areas for whom the mainstream schooling environment has struggled to deliver positive outcomes.
As the only special assistance high school in the Canberra region, we provide training, skill development and job-ready support for students transitioning to the workforce or to further educational opportunities. Our philosophy is learner-centred, strengths-based, relationship-driven, and restorative.
---
Galilee School offers a supportive and flexible learning program that aims to meet the individual needs of students. Our team of skilled teachers, youth workers and support staff are able to support students presenting with a range of learning abilities.
---
We operate two campuses in Canberra: one in Holder and one in Kambah.
The school is also participating in the National School Chaplaincy Program (NSCP). This program is funded by the Australian Government and administered by the ACT Government. Please visit our Parents/Guardians' Resources Page for more information.
---
"I can't speak highly enough of the teachers at Galilee and everything you have done and continue to do for the students. You have made such a difference to their everyday life, their education experience and their future prospects. Thank you all so much."
-Parent of Galilee School Student, Parent Satisfaction Survey
Thanks to our Supporters
Galilee School is grateful to our diverse family of community supporters, along with the Australian and ACT Governments, who provide invaluable funds, materials and time throughout the year. Without this support we couldn't continue our important mission.
To discuss how you could support our school, please contact the principal, Tim McNevin, on 02 6293 6314
Teaching & Learning Philosophy  
Student

s

 are at the 

centre

 of everything we do

.

 

 

We work with each student and their family to develop the young person's Individual Learning Plan (ILP) and Positive Behaviour Support Plan and ensure they receive wrap around support from the school.

We support s

tudents

 to develop their independence and maturity outside of the school environment.

 

 

We 

specialise

 in s

maller class sizes

.

 

We have h

igh s

taff to student ratio

s.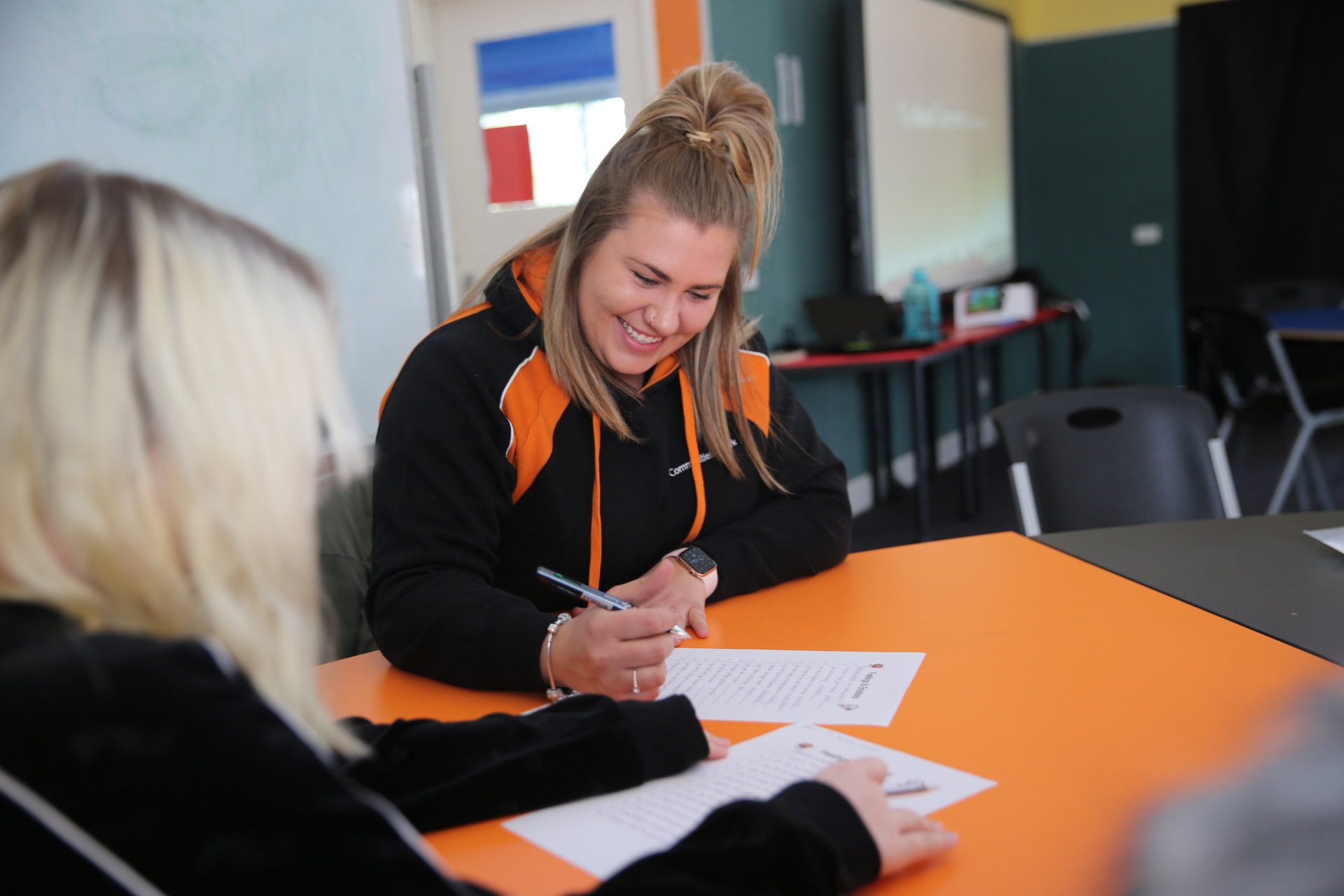 Student
 Support 
Philosophy
We a

ssist

 

the 

student 

with

 the next step in their 

social-emotional journey

.

 

We i

ncrease 

their

 expectations and maturity

.

 

We h

elp 

the 

student 

m

ov

e

 towards a model of independence and self-management

.

 

We a

dvoca

t

e

 for the young person

.

 

We i

ncreas

e

 the 

student's

 social networks and interpersonal 

relationships

.

 

We h

elp 

the 

student 

to be w

ork and life read

y.

 
Galilee School supports the ACT Youth Worker Code of Ethical Practice.
Work at Galilee School
The school offers a supportive and flexible learning program that aims to meet the individual needs of students. We are fortunate to have a team of highly skilled educators, youth workers and support staff who are able to support students.
The school seeks to employ registered teachers whose experiences are greater than a 'normal' mainstream environment and whose life experiences add value to the nature of teaching and learning at the school. All staff undergo training in Trauma-Informed Practice, Accidental Counsellor, Positive Behaviour Support, Disability Standards in Education, as well as relevant and ongoing professional learning throughout the year.
The learning environments at the school provide a range of opportunities for our students to re-engage with their learning and to constructively connect to their community by building their resilience, health, independence, and social and emotional life skills. This not only changes their lives but impacts their future.
Working with the school means becoming a part of this impact. It means helping our children navigate complex challenges, and building them a better future. It means supporting them in their education, learning and skill-building, and supporting the school in offering an alternative model of education that delivers positive outcomes.
If you're an educator or youth worker interested in becoming a part of the Galilee School Canberra community, please send your expression of interest to galilee.school@commsatwork.org
You can also contact the School through Get In Touch or look at existing vacancies on our careers page. 
What Our Staff Say
"The young people we encounter are a privilege to get to know and work with. Their life experiences are often difficult to imagine yet their bravery through those challenges show an incredible amount of resilience which I feel brings more strength into the world. As a Youth Worker, my role can be incredibly challenging but the inspiration and strength I see in the young people make those struggles worth every moment. Seeing young people succeed at something they genuinely believed they never would be able to do, is a beautiful thing to be a part of." – Youth Worker   
"What drew me to applying for a job at Galilee was the passion for helping young people as unique individuals. I was inspired by the dedication and commitment of the staff towards positively engaging with the young people who come here to reconnect with learning. I sensed the caring nature and community spirit and knew that I'd love the opportunity to contribute to that as well." – Teacher   
"What I love about Galilee, and particularly the Year 10 campus, is watching the growth in maturity, attitude and pride they have in their schooling throughout the year. From students who are disengaged about school, to students wanting to attempt college, get a job or get a trade when they leave is an amazing thing to be a part of. I'd choose to work here over any other school in the ACT!"– Campus Coordinator / Teacher 
"There are so many reasons I love working at the school but I guess if I had to choose, I would say that it is the relationships that are the key for me.  Relationships are key to the work we do with our students and the school provides us with the opportunity to build close relationships with students. Beyond the students, the relationships amongst the staff are pretty special too."  – Head of Teaching and Learning  
"Students at Galilee get to experience success in ways they have never experienced it before. Many have negative associations with schooling and working to break that cycle and build positive experiences is a privilege." – Senior Secondary College Coordinator / Transition Teacher   
Contact Information
Phone: (02) 6293 6314
Email: galilee.school@commsatwork.org
You may also contact us through the Communities at Work main switch on 02 6293 6500 or admin@commsatwork.org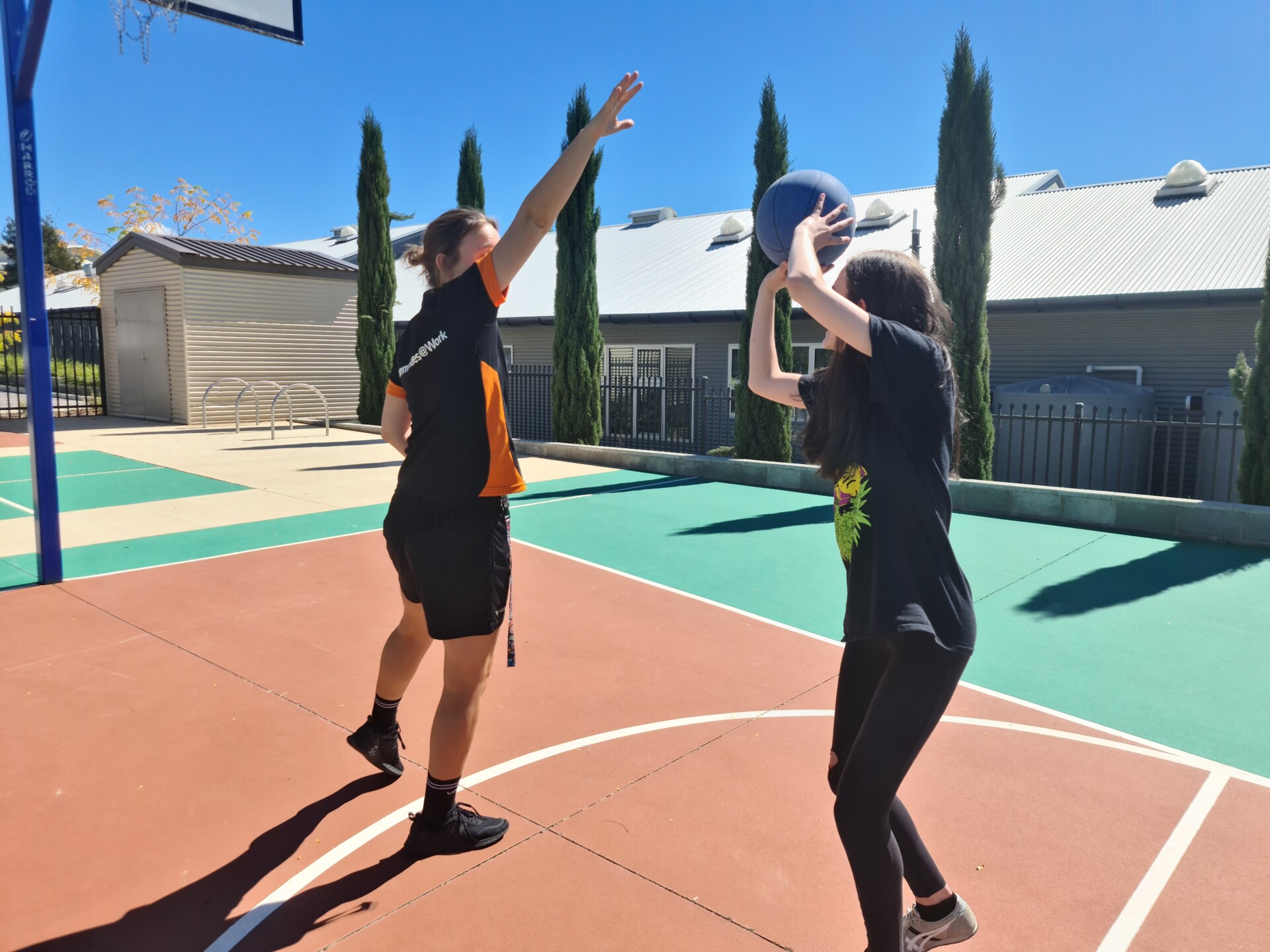 Location
Kambah Campus, Years 7 to 9 - Galilee School
244 Kambah Pool Road, KAMBAH ACT, 2902
Holder Campus, Year 10 - Galilee School
172 Dixon Drive, Holder ACT, 2611
Kambah Campus, Years 7 to 9 - Galilee School
244 Kambah Pool Road, KAMBAH ACT, 2902
Holder Campus, Year 10 - Galilee School
172 Dixon Drive, Holder ACT, 2611