Support Services for the Canberra Community
Helping the Canberra community with food, clothing, and housing is part of our support services.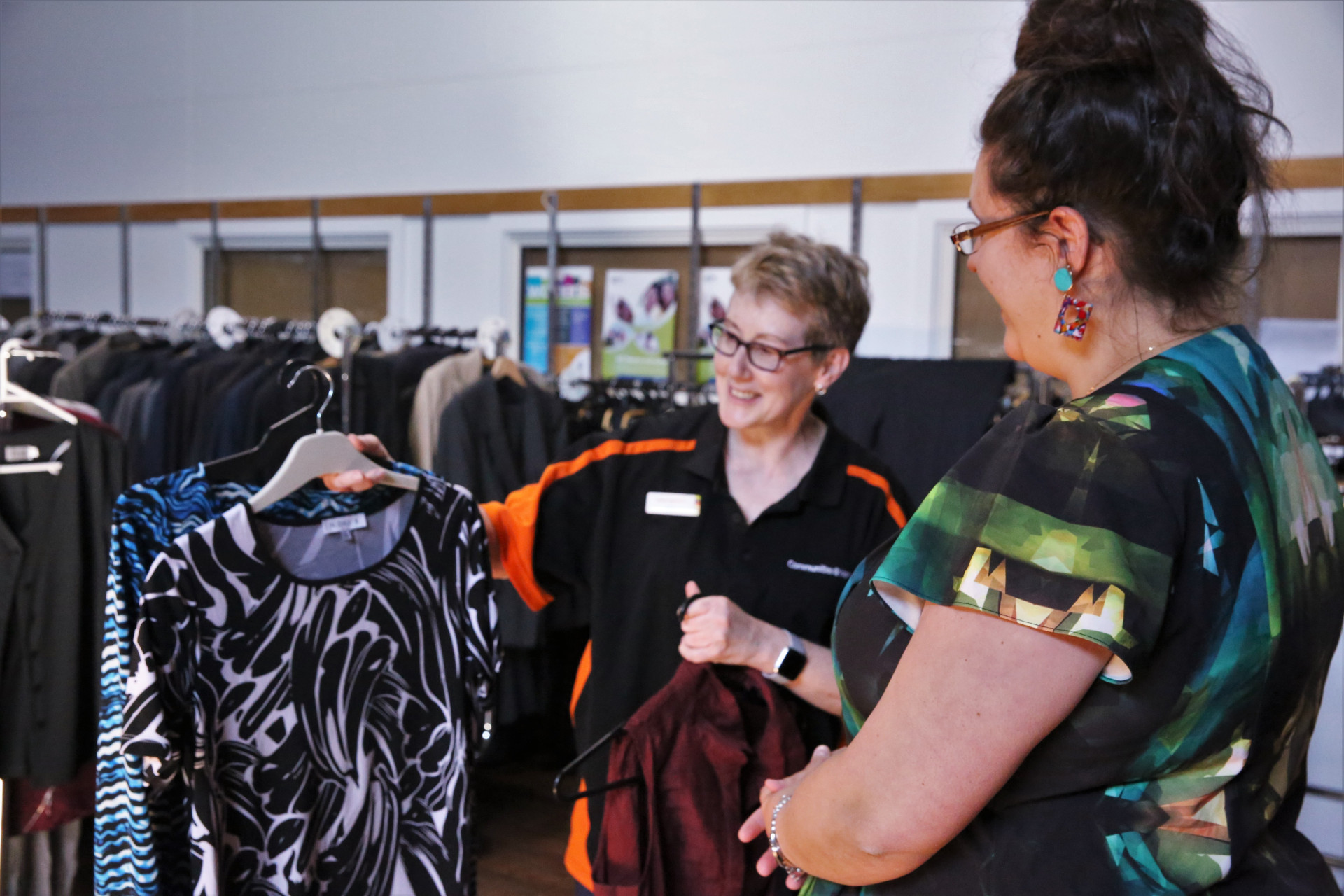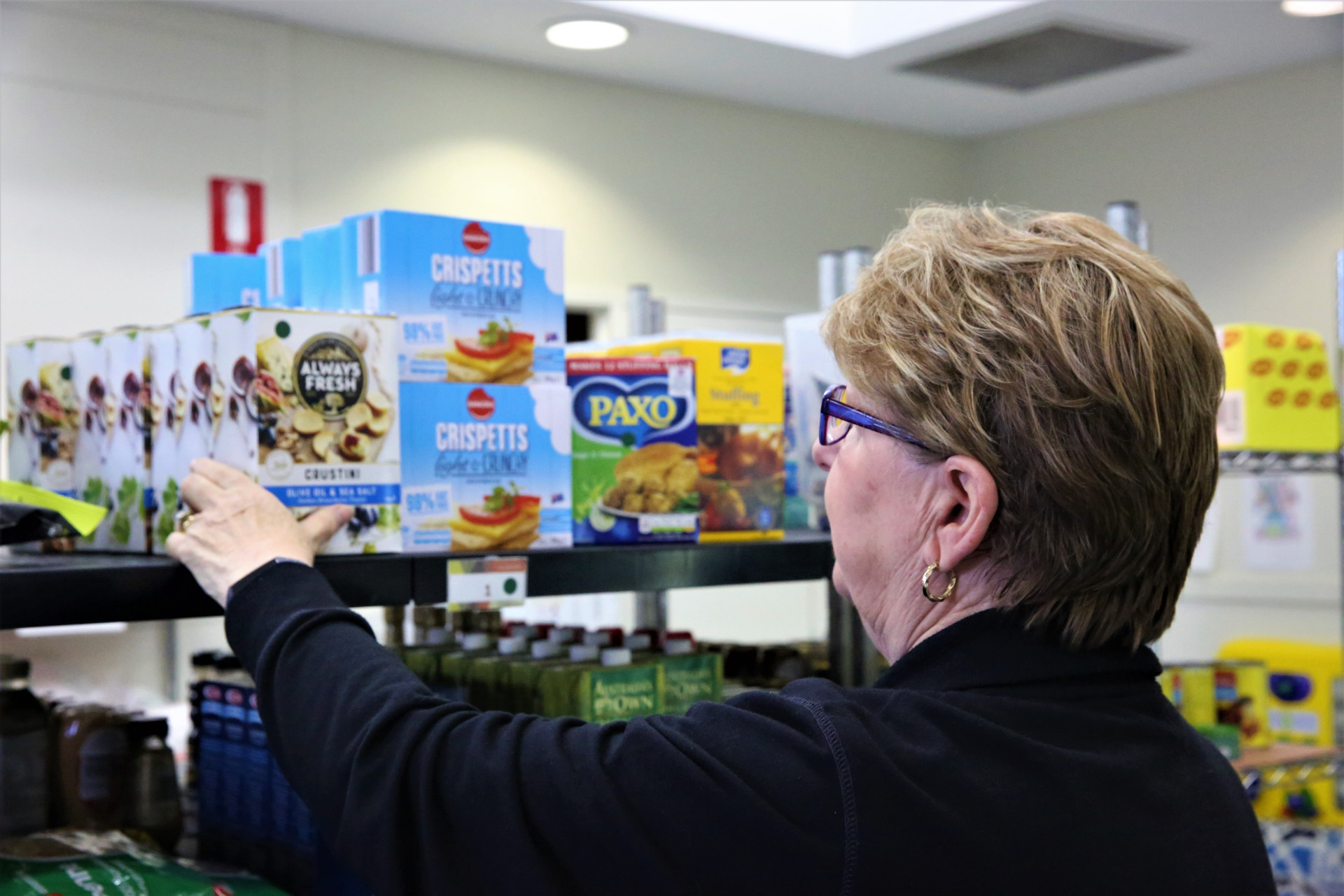 Our Support Services for the Canberra Community
Communities at Work supports the most vulnerable and disadvantaged in our Canberra community, by providing essential supports including food, clothing and accommodation to those in need. We have two community pantries, a clothing program, a pre-loved clothing store, and seven transitional housing sites.
---
If you are struggling or experiencing hardship, we can help you. There are no eligibility requirements to access our support. 
---
Please visit the relevant page for more information on the kind of support you're seeking and to find out how to get in touch.
Please download answers to frequently asked questions regarding our Support Services here. 
Help with Food
If you are struggling to meet your immediate basic needs, or are experiencing hardship, we can help you with food and hygiene items at our Community Pantries. Our community pantries are located in Tuggeranong and Gungahlin.
Find out more on our Food Support – Community Pantry page.
Help with Clothing
Our clothing program provides people in need with free clothing, shoes and accessories for job interviews, court, funerals and other important events. The program operates from Tuggeranong.
Find out more on our Clothing Support page.
Help with Transitional Housing
We provide accommodation support through our Transitional Housing program for families and individuals who are, or are at risk of being, homeless. Referrals must be obtained through OneLink.
Find out more on our Transitional Housing: Reach Home Program page.
Crisis Support (Emergency Relief)
We can provide payment for your medical scripts (capped), or offer you bus tickets, Telstra vouchers, phone charging, showers, food, hygiene products, and we provide information and referral services through our crisis support program. You can make an appointment at Tuggeranong or Gungahlin.
Find out more on our Crisis Support page.
ACT Government Assistance
The ACT Government has a website that outlines a range of discounts, rebates and subsidies available to Canberrans, including housing, transport, bills and dental care. To find out more please visit the ACT Government website.
Volunteering and ACT Community Info Guides
Volunteering ACT provides a range of information guides that include useful information for people seeking community support. To find out more please visit the ACT Info Guides Page. 
Contact Communities at Work
The best way to contact us for support services in the Canberra Community is by filling out our Get in Touch form here.
You can also call us on 02 6293 6500 to make an appointment.
If you're looking for information about supporting our food, clothing and other essential programs through in-kind and monetary donations, please visit our Get Involved section.
Our Locations
Communities at Work Gungahlin
Gungahlin Community Centre, 47 Ernest Cavanagh Street, GUNGAHLIN ACT, 2912
Communities at Work Tuggeranong
Tuggeranong Community Centre, 245 Cowlishaw Street, GREENWAY ACT, 2900
Communities at Work Gungahlin
Gungahlin Community Centre, 47 Ernest Cavanagh Street, GUNGAHLIN ACT, 2912
Communities at Work Tuggeranong
Tuggeranong Community Centre, 245 Cowlishaw Street, GREENWAY ACT, 2900