Home
Best Dressed Store (Op Shop)
Best Dressed Store (Op Shop)
Find hidden treasures of high quality, pre-loved, special occasion and work-ready clothes and accessories at our Best Dressed Store. Prices start at $5.
Pop into our store on the ground floor of Endeavour House, 1 Franklin St, Manuka (opposite the entry to the Coles underground parking). We've LOVE to see you! We've got loads of great pre-loved women's and men's office wear, formal wear, shoes, bags, and other accessories, with some of the best op shop prices in town!
MONTHLY SPECIAL – From 1st to 14th of April
Women's blouses and tops – 50% off
Men's New Business Shirts 3 for $25
OPENING HOURS
For week 27 March – 02 April 2023:
Monday: 1.00 pm – 4.00 pm
Tuesday: Closed
Wednesday: 1.00 pm – 4.00 pm
Thursday: 1.00 pm – 4.00 pm
Friday: 10.00 am – 4.00 pm
Saturday: 10.00 am – 1.00 pm
Sunday: Closed
*Please note: that our shop hours are based on the availability of our volunteers and so may change from week to week. We apologise for this inconvenience and encourage you to please check these hours before heading out to the store. Thanks
Op Shop in Tuggeranong
Communities at Work's Best Dressed Store Op Shop in South.Point Shopping Centre, Tuggeranong is temporarily closed and has been relocated to Manuku for the short term while we wait for a new shop space at South.Point.
Why buy clothing at the Best Dressed Store?
"Around fifteen per cent of the Best Dressed Store's stock is brand new. Why pay $300 for a high-quality outfit when you can get it for $30?", says Trevor, Best Dressed Store Manager. 
Money from all purchases made at the store is used to create sustainable and ongoing funding to help vulnerable clients through the Communities at Work Clothing Program, Community Pantries, and other support services provided to struggling individuals and families. 
Read: Six Reasons Why You Need To Op-Shop
Interested in volunteering?
We want you! We're looking for more volunteers so we can open the shop longer. If you have a few spare hours and are looking for something meaningful to do, then please contact us. We'd love to hear from you! Our volunteers join us because they like the idea of giving back to their community, or meeting new people and making new friends, or simply because it gives them something fun and useful to do in their spare time.
Did you know that the shop plays an important role in our community work as the shop income is used to purchase pallets of food for our community pantries. So more volunteers = longer shop hours = more income = more people helped.
Where do the clothes come from?
The stock in the store is entirely comprised of donated items from members of the Canberra community. As one of the few upmarket op shops in Canberra, we pride ourselves on maintaining a high standard of quality and product and even stock a wide range of fashion labels.
Making a clothing donation
If you're interested in donating clothes or even organising a clothing fundraising drive at your workplace to support the vulnerable and disadvantaged in our community, please visit our donate clothes page for instructions.
Want Early Bird Special Offers at the Best Dressed Store?
Sign up to our mailing list for the Best Dressed Store and receive exclusive offers and the latest news from us. Whether it's new stock, monthly specials, a huge sale, or move to a new location, stay up to date and hear about it first! We promise we won't spam you. Enter your email address below and click subscribe to join.
Find Us
Our Best Dressed Store in the South.Point Shopping Centre (Tuggeranong) is temporarily closed. We have moved to a new location on the Ground Floor of Endeavour House, 1 Franklin St, Manuka (opposite entrance to Coles underground parking). To stay in the loop about store changes or monthly specials,  subscribe to our mailing list here.
Contact Us
Phone (general): 02 6293 6500
Email (general): admin@commsatwork.org
Email Store Manager: trevor.gilbertson@commsatwork.org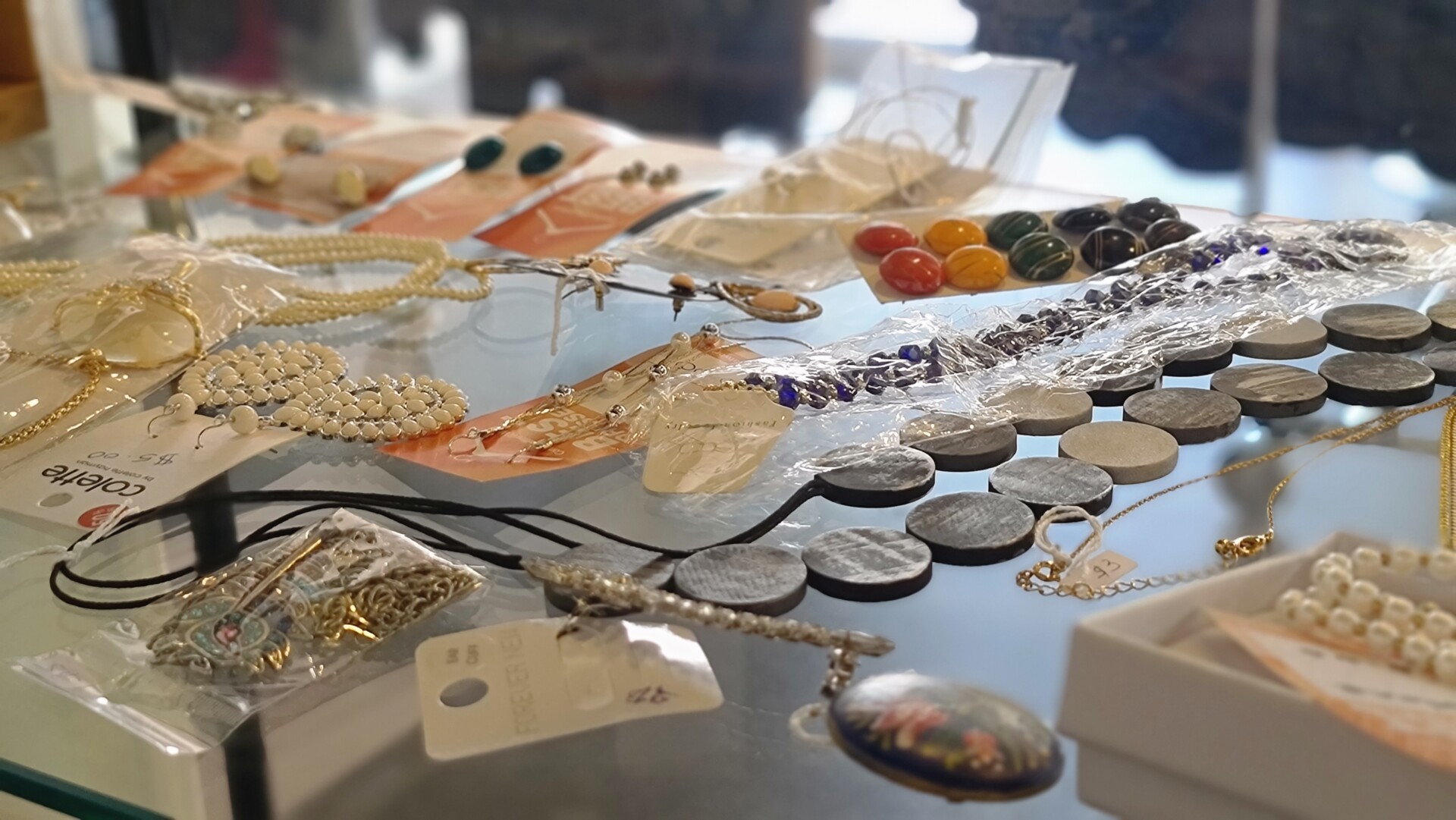 Donate Clothing to our Op Shop
If you're interested in donating clothes, or even organising  a clothing fundraising drive, please visit our donate clothes page for instructions, including information on what we currently need, how to donate, and a list of donation drop-off points.
We also use clothing donations to support our  Clothing Program (which helps vulnerable people and those experiencing hardship with free formal clothing & occasion wear).