Early Childhood Education and Care, more commonly known as "Child Care", has a bit of a "bad rap" in history. Educators are often just seen as babysitters.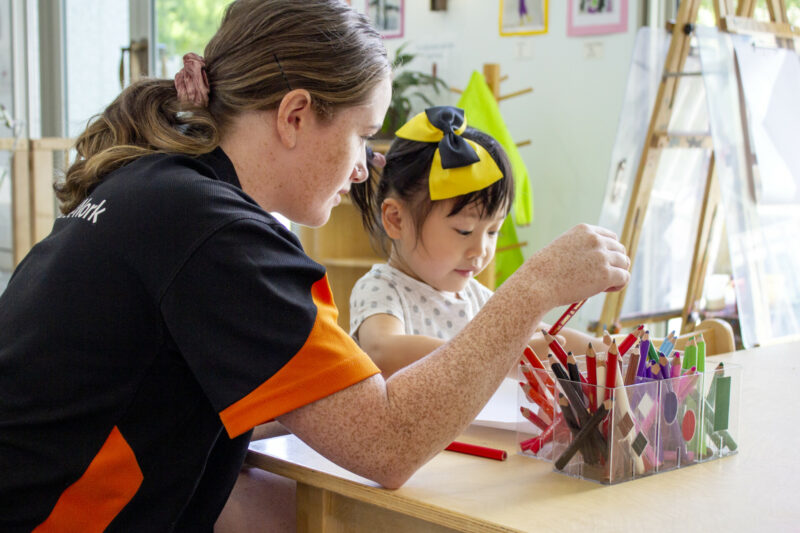 Here are three myths that we want to bust about child care workers, or how we prefer to call them, early childhood educators, and working in the sector.
Myth 1: Working in Child Care Centres doesn't involve Teaching
Wrong! Early childhood educators are skilled professionals, who need a qualification to do the job. All educators require early childhood qualifications or be actively working toward an approved qualification to be working with children in Early Childhood settings.
We adhere to the National Quality Framework (NQF), which includes the National Law and National Regulations, National Quality Standard, Assessment and Rating Process and National Learning Frameworks.
The National Quality Standard sets out a high national benchmark in 7 quality areas, educational program and practice, alongside children's health and safety, physical environment, staffing arrangements, relationships with children, and collaborative partnerships with families and communities.
We call the centres "Child Care and Education Centres" because educators must deliver or assist in delivering educational outcomes for children. Supporting this is a nationally approved learning framework,  the Early Years Learning Framework (EYLF), the foundation of the curriculum in Communities@Work's children's services.
Educators at Communities@Work work with children toward being global citizens, focusing on environmental sustainability, inclusion and diversity, collaborative partnerships, community engagement, and learning life skills such as personal safety, healthy eating habits, and emotional well-being, leadership skills, kindness, and more.
For instance, earlier in the year, children, families and educators at our Isabella Plains Child Care and Education Centre collected milk, juice and soft drink bottles for Lids4Kids. The simple sustainability initiative diverted waste from landfill. It resulted in something much more meaningful – prosthetic hands for child amputees, Buddy Benches, bricks for community gardens and equipment for schools and children's groups.
So, next time you hear someone say 'child care worker', correct them with 'educator' because they deliver more than just care. They support and guide children's learning and development to enable their growth, having a significant impact on their future.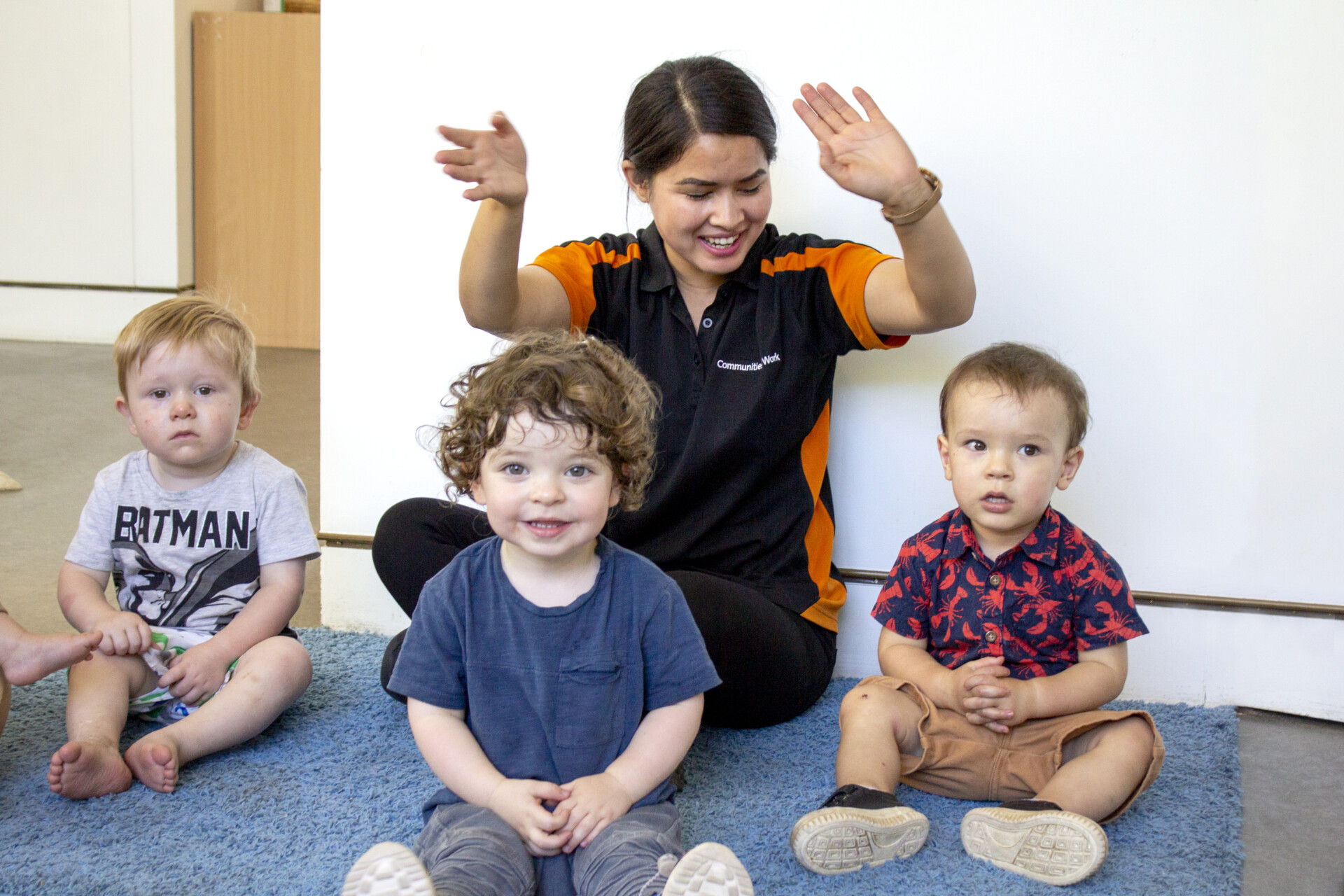 Myth 2: Working in Child Care is just Babysitting
Wrong! Babysitting is not what an educator does. Our educators undertake a range of activities in their day to day work as an educator – with no day being the same. Depending on their roles and responsibilities, the day between two educators can vary too.
The educators at our early education and care centres provide children with a range of structured and unstructured indoor and outdoor play opportunities that stimulate their creative expression and teamwork skills, scientific and analytical skills, mathematics and engineering interests and more.
Kellie Stewart, Director of our Children's Services, gives an example of what a typical day might be like for an educator:
"Educators start their day by ensuring that the whole environment is safe before any children or families arrive. They set up planned and purposeful inviting play spaces and learning provocations to implement the planned curriculum within the learning environment.
They greet families, talking with families about routine-based things, care arrangements, learning moments and anything going on in the lives of the children and family. This enables Educators and Families to build essential relationships to ensure a cooperative approach to children's learning and care needs.
Educators have a range of shifts available throughout the day, which are also based on regulatory expectations. They maintain children's routine care throughout the day, such as ensuring they are eating nutritious meals, being healthy and safe, toilet learning, sleep times, etc. Such routine things are terrific learning moments and are significant to relationship-building between the educators and children when they engage in those spaces.
One of the most critical aspects of an educator's role is facilitating ongoing learning for children.  This involves being a part of the children's learning experiences, gathering and documenting information to inform curriculum planning. Educators carefully analyse the learning occurring, plan programs to extend learning for children as individuals and groups, implement the planned curriculum and document, evaluate, and reflect on the outcomes and learning.
This is an ongoing cycle of planning that requires a high quality of child development and learning knowledge, strong reciprocal relationships with children and families and collegial, responsive team approaches to educational practices.
They are always working hard to ensure that the centres meet the highest quality in all quality standards. Most importantly, they focus on developing and facilitating relationships to enable positive outcomes for children's learning and development.
So whether that be relationships with children, whether that be relationships with families, or team relationships – relationships, and health and safety, underpin everything that educators do."
Key takeaway? Educators don't babysit. They don't just put out toys to keep children occupied. They instil social, physical, emotional, personal, creative, and cognitive learning in children through relationship-building, meticulous curriculum planning, and day-to-day activity and experience implementation.

Myth 3: Working in Child Care is not a 'Real Career'
Wrong! Educators' work may be dismissed as just a 'child care job', but working in Early Childhood Education is so much more than that. Early Childhood Education is a great career choice because the role is fulfilling. There are immense professional development and growth opportunities available in the sector. Succession planning, training, mentoring are not just possible but actually expected in an Early Childhood Education and Care career.
For instance, Communities@Work focuses on providing extensive professional development, ongoing mentoring and succession planning opportunities. This ensures our educators feel happy and supported in their roles and have the qualifications, confidence and knowledge to succeed.
We have our own award-winning registered training organisation that offers nationally recognised Certificate III and Diploma qualifications in Early Childhood Education and a range of professional development opportunities throughout the year. Individuals interested in the sector can opt for subsidised study or paid traineeships (gaining on-the-job experience while studying towards a qualification) if eligible.
To support formal training, we actively encourage our educators to share their knowledge and experiences with their peers. We recently launched our Educational Leader Network Group to further this. Meeting monthly, the network group enables educational leaders to share experiences from the field, work on sector and organisational initiatives, plan, develop and implement continuous quality improvement strategies and reflect on their roles and responsibilities while engaging in professional development opportunities.
Moreover, Early Childhood Education careers offer long-term job security, flexibility, and high job satisfaction. These are not just jobs, but jobs with meaning and purpose and career progression.
Educators may begin their career as an educator, but from there, there are plenty of opportunities to grow and become a lead educator, early childhood teacher, manager, or director. Educators can even upgrade their qualifications while working!
Lee Maiden, Communities@Work's CEO, is an excellent example of career growth in the sector and Communities@Work. Starting in early childhood as a parent helper over 30 years ago, Lee became an educator, holding a number of different roles, moved on to Out of School Hours Care (OSHC), then overseeing all of the organisation's children's services, becoming a Deputy CEO and finally CEO.
Next time somebody says there is no 'career' in Early Childhood Education, present them with the facts. A career in Early Childhood Education can be very rewarding. It has excellent benefits, and it's more than a job. It creates an impact, offers professional development and career progression.
---
Interested in a Career in Early Childhood Education?
Now that you know working in child care is more than just 'child care', thinking about becoming an educator? Or know someone who might make a great educator? Visit our Early Education and Care Careers Page to explore career pathways and submit your expression of interest today.
We are currently on the lookout for more qualified educators. We are participating in the #bigrolesinlittlelives campaign with the Early Learning and Care Council of Australia (ELACCA) to increase our workforce.
For more information on this campaign and further details on early childhood education and care careers, please visit bigrolesinlittlelives.com.